Monitech Display Technology consists of a team of qualified technicians that can fix, replace or upgrade a variety of industrial and domestic monitors at a fraction of the cost what you would pay for a brand new product.
All Monitech services and products comes Satisfaction Guaranteed!
LCD, CRT, Touch Screen, CNC Monitors Replacements, and Many Other Monitors Are Expertly Repaired and Serviced. Video driver and controller repair, replacement of screens, back light assemblies, power supplies are just a few of the monitor services provided by Monitech.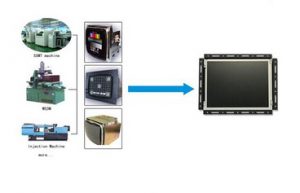 MONITECH also repairs Security Monitors, Hospital Monitors, Medical monitors, Touch Screen Operator Control Stations, POS (Point of Sale) Terminals, and more… Industrial Monitor
How Long Will It Take To Get A Repair Quote?
It takes 1-3 days to evaluate most Monitors for repair unless you need priority Service. Priority jobs are usually quoted 24-48 hours after we receive the items.
Monitech is an authorised repairer for many known brands such as LG, Fujitsu, Sony, Toshiba and all other commonly known brand that may not be under warranty.
We are a service specialist and repairer for industrial display manufacturers such as Fanuc Displays, Allen Bradley Monitors, Siemens, Toshiba, Okuma, ABB, Yokogawa, Mitsubishi, Matsushita, Heidenhain, Fagor.
Monitech Offers On-site or In Store Service.